Important Products Liability Case to Watch In 2019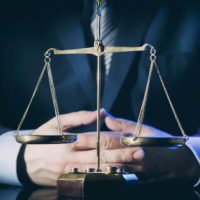 There is one very important products liability case that will be argued in front of the U.S. Supreme Court in 2019 and should be watched closely by all manufacturers: Merck Sharp & Dohme Corp. v. Doris Albrecht, et al. The case was last decided by the Third Circuit in 2017, and involves allegations that plaintiffs suffered from serious thigh bone fractures due to Merck's failure to provide adequate warnings as part of its osteoporosis product, Fosamax. Some plaintiffs also alleged that the company was engaged in a breach of warranty, defect design, and negligence.
The Third Circuit vacated and remanded the original decision made by the District Court that defendant Merck was entitled to all claims against it being dismissed because there was "clear evidence" that the Food and Drug Administration (FDA) would not have approved the warning that plaintiffs claimed was necessary. The Third Circuit disagreed,  reasoning that plaintiffs produced sufficient evidence for a reasonable jury to conclude that the FDA would have approved a warning concerning the product's risk of causing thigh fractures, and the defendant had not shown, via "clear and convincing evidence," that the FDA would have rejected a warning label.
Question Presented To U.S. Supreme Court
The main question now before the U.S. Supreme Court is whether the FDA rejecting a drug manufacturer's proposal to warn about a risk preempts a state-law-based failure-to-warn claim, or whether a jury needs to hear the reasoning as to why the FDA rejected the warning in the first place.
Merck's Argument
According to Defendant company Merck, it long ago submitted numerous scientific findings to the FDA concerning the risk of developing thigh fractures when using Fosamax—findings which included proposed warning language—but the FDA rejected that language due to the conflicting nature of the scientific evidence at the time not necessarily indicating that a link definitively existed between the use of Fosamax and the risk of developing thigh fractures. When a product manufacturer files a formal request seeking approval to add a warning to a product, and the FDA rejects that request, how can a company be held legally liable if it is then sued for failing to provide a warning? Shouldn't any legal claims related to failure to provide a warning label with the product be subsequently addressed to the FDA? In the U.S. Supreme Court decision Wyeth v. Levine, the Court recognized that a pharmaceutical manufacturer cannot be held liable under state law for failure to warn about a risk if the FDA would not have permitted the company to add that warning to its label in the first place. 
Texas Products Liability Defense Attorneys
If you are a manufacturer facing a product liability claim, you need to work with the very best in products liability defense attorneys to ensure that any claims against are resolved quickly and without the time and cost of going through protracted litigation that goes on for years. Contact our Brownsville, Texas product liability defense attorneys at the office of Colvin, Saenz, Rodriguez & Kennamer, L.L.P. today to find out more about our services.
Resources:
supremecourt.gov/search.aspx?filename=/docket/docketfiles/html/public/17-290.html
oyez.org/cases/2008/06-1249
https://www.rcclaw.com/texas-products-liability-lawsuit-filed-over-allegedly-defective-earplugs-provided-to-veterans/