Alternative Design in Product Liability Claims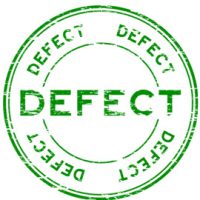 If a plaintiff alleges a consumer product harmed them, they have to clear some legal hurdles to prevail in a product liability lawsuit. In Texas, when a plaintiff alleges a product harmed them due to a defective design, they must prove that the product, as designed, was unsafe and:
A less dangerous alternative design was in existence at the time of the alleged harm;
The less dangerous and "safer" design was financially and technologically feasible for the manufacturer when the consumer product was designed and produced; and
The "safer" alternative design for the product would not have materially affected the product's utility (i.e. it would not have caused the product to become virtually unsellable).
Based on case decisions in Texas, and across the country, it appears a fourth "shadow" element also requires a plaintiff to establish the existence of a feasible alternative design the would have prevented their injuries. For example, in Brockert v. Wyeth Pharmaceuticals, Inc., 287 S.W.3d 760, 771 (Tex. App. 2009), the court held that the plaintiff's failure to offer evidence concerning a safer alternative design disposed of all of their design-defect claims, including a negligent-design-defect claim. In Morgan v. Medtronic, Inc., 172 F. Supp.3d 959, 969 (S.D. Tex. 2016), the court held that a negligence claim "requires proof of a safer alternative design." Similarly, in Steele v. Johnson & Johnson, 2015 WL 6446576, at *3 (N.D. Tex. Oct. 23, 2015), the court granted summary judgment in a negligent design case because the plaintiff had no evidence of an alternative design that would have prevented the alleged harm.
Nebraska is one of the few jurisdictions that actually does not require a plaintiff to establish an alternative design in negligent design cases. See, e.g., Rahmig v. Mosley Machinery Co., 412 N.W.2d 56, 82 (Neb. 1987).

Safer Alternative Design Requirement Extends Beyond Drug and Medical Device Cases
In the context of product liability claims beyond prescription drugs and medical devices, the vast majority of jurisdictions require a plaintiff to plead and prove a feasible alternative design to prevail on a negligent design claim. In Texas, a case supporting this standard is American Tobacco Co. v. Grinnell, 951 S.W.2d 420, 437 (Tex. 1997) where the court held that "negligent design and manufacturing claims are predicated on the existence of a safer alternative design for the product." Similarly, in Whitmire v. Terex Telelect, 390 F. Supp. 2d 540, 550 (E.D. Tex. 2005) the court discussed the statutory requirements passed by the Texas legislature concerning an alternative design requirement in these types of product liability cases. Less than a handful of states appears to allow negligent design claims where the plaintiff is not required to offer proof of a safer alternative design. Those states include Nebraska, Kansas, and Missouri.

Brownsville Product Liability Defense Lawyers
At any given time, manufacturers and pharmaceutical companies are in litigation in state and federal courts around the country fighting claims that they produced defective products onto the open market. Plaintiff's lawyers line up to join MDLs in the hopes of extracting millions of dollars in a settlement. This is why your company needs experienced, aggressive defense attorneys. At Colvin, Saenz, Rodriguez & Kennamer, L.L.P., our team of Brownsville litigators apply their trial skills and experience to complex claims involving medical devices, prescription drugs, and other consumer products. Contact our office today.
Resources:
courtlistener.com/opinion/1302738/rahmig-v-mosley-machinery-co/
casetext.com/case/brockert-v-wyeth-pharmaceuticals