Supreme Court Slaps Down Blatant Forum Shopping by FELA Plaintiffs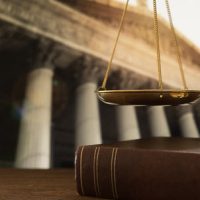 A tactic often used by plaintiff's lawyers is forum shopping. This is a practice where a plaintiff's attorney will file lawsuit in a particular court that they think is likely to provide a favorable judgment, according to U.S. Legal. In Sequa Corp. v. Aetna Casualty & Surety Co., 1990 Del. Super. LEXIS 303 (Del. Super. Ct. Mar. 16, 1990), the court defined forum shopping as the means of filing an action in a location that a plaintiff considers advantageous.
For example, it is quite common to see plaintiffs' lawyers seek out jurisdictions that do not limit punitive damages and have no limits on lawyer's fees. Plaintiff's lawyers also seek out judges who have a track record of being more plaintiff-friendly. For instance, they may try to get a case in front of a judge who emphasizes to the parties that settlement is a very good idea to pursue. 
Fighting Back Against Forum Shopping
Courts across the country quickly realized that this was an issue that needed to be addressed. Therefore, a number of barriers have been established to try and impede blatant forum shopping. For example, courts may be able to use choice of law rules to send cases to courts that have stronger jurisdictional claims over the case. Courts also have the discretion to outright refuse to take a case if the evidence indicates that the court lacks jurisdiction over the matter. Courts can also refuse to take a case if the venue is improper or if taking the case would "offend the sense of justice."
Recent Supreme Court Decision Shuts Down Blatant Forum Shopping
The U.S. Supreme Court recently heard arguments in BNSF Railway Co. v. Tyrell, on "personal jurisdiction" issues (i.e. legal lingo related to forum shopping). This case was filed under the Federal Employees Liability Act ("FELA"). This is a federal law enacted in 1908 to address railroad workers allegedly injured on the job. Under FELA, if a railroad employee can prove that the railroad was at least partly negligent in causing their injury, they may be able to receive compensation.
The enactment of FELA provided a civil remedy to railroad workers, but is also resulted in blatant attempts at forum shopping. The BNSF case is a prime example. Two railroad workers filed suit against Burlington Northern Santa Fe railroad for personal injuries under FELA in Montana state court. This was done despite the fact that neither worker was a Montana resident, neither worker was actually harmed in Montana, and BNSF is not a Montana corporation and does not even have a headquarters in the state. As stated, this was blatant, unadulterated forum shopping.
Fortunately, the Supreme Court recognized this fact and, by an 8-1 opinion, the Court held that Montana held no personal jurisdiction over the case.
Forum shopping still takes place across the country, but this decision is a step in the right direction to ensure lawsuits are filed in proper jurisdictions. 
Brownsville Defense Lawyers Ready to Advocate for Your Company
The Brownsville defense attorneys at the law firm of Colvin, Saenz, Rodriguez & Kennamer, L.L.P., have seen the tactics used by plaintiff's lawyers and we have successfully defended major insurance companies, corporations, and device manufacturers against a broad range of claims. Contact us today to schedule a meeting.
Resources:
econweb.ucsd.edu/~miwhite/Manh-Inst-talk.pdf
supremecourt.gov/opinions/16pdf/16-405_4gdj.pdf