Fifth Circuit Court of Appeals Recognized Product Development Protocol Preemption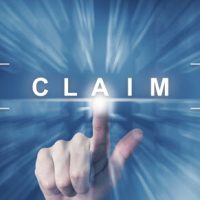 In 2008, the U.S. Supreme Court entered a landmark decision in the field of product liability law. The case, Riegel v. Medtronic, Inc., 552 U.S. 312 (2008), established that product liability lawsuits filed under state law are preempted by the federal Medical Device Amendments of 1976 (MDA). The MDA created a "premarket approval" process for medical devices. This process is extensively regulated by the Food & Drug Administration (FDA) and medical device manufacturers argued that federal law should preempt state laws that often impose varied and inconsistent level of liability exposure, according to Law360.com.
The Supreme Court concluded that alleged liability under state law was preempted by the MDA if state law imposed restrictions that are "different from, or in addition to" federal requirements. The plaintiff's state law claims in Riegel were dismissed.
This decision was a major victory for medical device manufacturers since it stabilized and narrowed the field of law that they had to operate under and could now effectively assess liability risk going forward.

Fifth Circuit Expands Federal Preemption
In Rodriguez v. American Medical Systems, Inc., 2014 U.S. App. LEXIS 24631 (5th Cir. Dec. 31, 2014), the Fifth Circuit Court of Appeals went a step further and recognized federal preemption for medical devices that were approved by the "Product Development Protocol" (PDP) process codified in 21 U.S.C. §360e(f). PDP is a form of premarket approval merging a medical device's clinical evaluations and the development of information for marketing approval.
In Rodriguez, the medical device at issue was an inflatable prosthesis. The plaintiff alleged manufacturing and design defects, consumer fraud, and breach of contract. Counsel for the medical device manufacturer produced a letter from the FDA showing that the prosthesis was approved via PDP.
Plaintiff's counsel attempted to argue that a genuine dispute of material fact existed as to whether the inflatable prosthesis was in fact approved by the FDA. Plaintiff alleged that the FDA approval letter submitted by defense counsel (which was printed on FDA letterhead) could have been a mistake or the letter was falsified. Plaintiff's counsel provided no evidence to support these allegations. As a result, the letter was sufficient for the court to grant a motion for summary judgment and dismiss the plaintiff's manufacturing and design defect claims.
The Fifth Circuit reasoned that the plaintiff's complaint failed to plead a violation of any federal requirement relating to design or manufacturing of the medical device. Plaintiff also failed to allege a specific defect in the manufacturing process or design or a deviation from the FDA-approved design or manufacturing processes. This meant the plaintiff failed to plead a parallel claim that could even attempt to survive the federal preemption analysis.
The Fifth Circuit also highlighted the fact that the MDA contained a provision establishing that a medical device approved through PDP "shall be considered" as having FDA approval. The court then concluded that a medical device approved through PDP meets the preemption analysis set forth in Riegel v. Medtronic, Inc., 552 U.S. 312 (2008).
Texas is in the Fifth Circuit Court of Appeals so the Rodriguez decision is a step in the right direction in medical device liability jurisprudence.

Experienced Product Liability Defense Lawyers
If you work for a medical device company, you are likely faced with a myriad of litigation by plaintiff's lawyers. The law firm of Colvin, Saenz, Rodriguez & Kennamer, L.L.P. is here to help. Our team of skilled Brownsville product liability defense attorneys provide top-notch representation for product manufacturers facing any type of liability claim. We will work tirelessly to defend you and your company in court.
Resources:
law360.com/articles/50991/justices-reinforce-federal-preemption-in-riegel
courtlistener.com/opinion/2765962/ricardo-rodriguez-v-american-medical-systems-inc/