How To Choose The Best Insurance Defense Attorney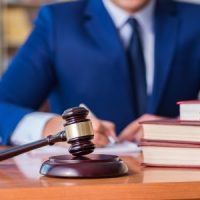 Insurance companies may hire defense attorneys for a number of reasons, and their decision could seriously affect their organization's long term viability. A poor insurance defense attorney can result in losses and other major issues, while a strong insurance defense attorney can help organizations reach for their highest goals (1). While many insurance professionals may be very familiar with the process of choosing an insurance defense attorney, there's a first time for everything. So how do you choose an insurance defense attorney if you've never had to do this before?
Choose a Local Insurance Defense Attorney 
One of your top priorities should be to work with an attorney who is local. Many insurance companies operate across the entire nation – and some operate across the entire globe. As such, these organizations may face lawsuits in various different states throughout any given year. Instead of using an in-house lawyer, an insurance company may want to work with a local lawyer who is extremely familiar with the state's specific insurance laws and regulations. 
Choose Someone With Plenty of Knowledge and Experience 
Perhaps most obviously, you'll also want to choose a defense attorney with plenty of knowledge and experience. Review their educational qualifications to ensure they have a solid academic background. Then, consider their hands-on experience in the "real world," paying close attention to the various lawsuits they have handled in the past. Of course, a lawyer with a track record of solid results in insurance defense lawsuits is always preferable. 
Prioritize Excellent Negotiation Skills 
An important part of insurance defense involves negotiation. Most insurance-related lawsuits never actually go to court, and that means that settlements are usually the best way to resolve these legal disputes. By working with an insurance defense attorney with solid negotiation skills, you can resolve this situation without handing over an overinflated, unwarranted settlement amount. 
Prioritize Investigative Skills 
You should also search for an attorney with strong investigative skills. Many insurance claims are actually fraudulent, and only with the most determined investigations can you discover the truth behind all the lies and posturing (2). Many insurance defense attorneys can uncover information you might have missed, which can drastically affect your lawsuit in a positive manner.
Book a Consultation 
Although the world today is highly interconnected, you still can't beat a face-to-face consultation. This is why it's so important to book a consultation with a prospective insurance defense attorney to get a sense of their personality and their general philosophy towards this area of law. Remember, you'll be working with these attorneys for quite some time, so it makes sense to choose someone you feel you can trust.
 Enlist the Help of Qualified, Experienced Defense Attorneys in Texas 
For help from an experienced Brownsville insurance defense attorney, contact Colvin, Saenz, Rodriguez & Kennamer, L.L.P. Over the years, we have helped many insurance organizations pursue positive results, and we can do the same for you. Book your consultation today to learn more about how we can assist you with any insurance-related issues you might be having.
Sources: 
decof.com/documents/insurance-company-tricks.pdf
law360.com/texas/articles/1492656/texas-school-district-slams-low-payout-for-hurricane-loss