Texas Appeals Court Overturns Award: Lay Testimony Cannot Support Medical Expenses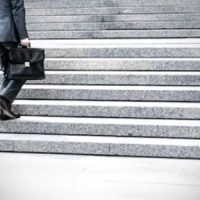 When someone makes a claim for injuries, they are generally seeking several types of damages. These damages are things for which a person can be compensated under the law. Damages can include things like physical pain and suffering, psychological injuries, lost income, and medical expenses. The latter of these damages is usually the driving force behind settlement negotiations, and medical bills tend to be used at trial to prove the severity of injuries.
In a recent court decision, the Texas Appellate Court rejected lay testimony about medical expenses. This decision could mean that plaintiffs will have a tougher burden to meet if they wish to be paid for their medical bills. Skilled insurance defense attorneys in Texas understand that this could mean yet one more tool in the defense tool kit to limit awards and avoid runaway jury verdicts.
Appeals Court Says no Lay Testimony
In Hillis v. Donis, No. 14-18-00566-CV, 2020 WL 206187 (Tex. App.—Houston [14th Dist.] January 14, 2020, no. pet. h.), the plaintiffs testified about the pain that they experienced following an auto accident. On appeal, the plaintiffs argued that their lay testimony should be sufficient to support the element of causation. In other words, plaintiffs wished to use their testimony to establish that the pain was directly caused by the accident.
Not Basic Injuries  
In Texas, plaintiffs can use lay testimony (testimony by the plaintiff or others who are not trained medical professionals) to introduce their pain and suffering. However, under Guevara v. Ferrer, 247 S.W.3d 662 (Tex 2007), it was established that there are certain 'basic' injuries that are allowable for lay testimony. Expert testimony is not necessary to establish these basic injuries or to establish that the injury was caused by the occurrence. However, in the case of the Donis plaintiffs, the injuries were not basic.
Basic vs. Injuries Requiring Expert Testimony  
The appeals court even set forth several examples of what it considered basic and not. Basic injuries might include things like:
Broken teeth
Broken bones
Lacerations
Bleeding
These are basic, and therefore a person may establish the causal connection between an accident and the injury merely through lay testimony. However, the court contrasted these with the types of injuries claimed by the Donis plaintiffs, which included:
Cervical radiculitis
Lumbar radiculitis
Thoracalgia
Cervical IVD displacement
Lumbar IVD Displacement
Thoracic IVD displacement
Disc herniation
These types of injuries would, in comparison, require some expert testimony to establish that the specific diagnoses are caused by the trauma or incident in question.
What This Means for Plaintiffs in the Future  
In Texas, there is clear precedent that plaintiffs cannot merely present their own self-serving testimony about an incident. They will need clear expert testimony to support any suggestion that the diagnosed injury was directly caused by the accident. Even simple records or billing affidavits from a hospital or doctor will not be enough. The court went on to explain that, as previously held in Jelinek v. Casas, 328 S.W.3d 526, 539–40 (Tex. 2010), "bare proclamations" by a physician stating that an injury was caused by an accident are still not enough. The expert must explain to a reasonable degree of medical certainty specifically how the injury was related to the accident.
If you need defense strategies, call or visit online to get started working with the Brownsville insurance defense attorneys Colvin, Saenz, Rodriguez & Kennamer, L.L.P. With more than 30 years of successful, high-level trial experience, we offer clients excellent service and knowledgeable guidance from start to finish.
Resource:
casetext.com/case/hills-v-donis-1