Major Changes Coming to Texas Insurance Policies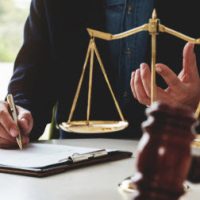 On August 6, Blue Cross and Blue Shield of Texas began a new program that could very well lead to a number of new insurance defense cases. Specifically, the companies have announced that they may deny payment for certain out-of-network emergency room visits if it is determined that the patient should have gone elsewhere for treatment. The decision is expected to affect approximately 500,000 Texans that currently have HMO plans with the companies.
This change is coming due to a significant amount of abuse, fraud, and waste that has reportedly been documented with a number of facilities throughout Texas. A medical director hired by the insurer will more closely examine the claims to look for any potential over-treatment and whether a clinic or physician that was in-network could have instead provided treatment for a given patient who, instead, went out-of-network.
Freestanding Emergency Centers & "Balance Billing"
Freestanding emergency centers have been a rapidly growing industry in Texas, and provide a lot of the same testing and treatment options those traditional emergency rooms, but are often technically out-of-network. According to reports, doctors outside of networks bill at higher rates—sometimes two to three times higher than those in-network—leading to additional costs that have to be covered by the patient instead of the insurance company (a process known as "balance billing").
The documentation covering these claims is startling, and includes a bill totaling $8,719.10 for bronchitis; a CT scan that cost $4,155.95; 15 separate lab tests; emergency room facility fees for more than $2,000; a $45,000 charge for a 22-year old patient with tonsillitis; $7,000 for a first-degree sunburn; and more. Still, company representatives have indicated that, in most cases, claims will be paid, and denials will only occur if treatment is found to be excessive or if a patient is found to have intentionally sought out treatment in the wrong place.
Potential Litigation against Insurance Companies
Some critics of the policy have already started discussing potential litigation, raising concerns that the new Blue Cross/Blue Shield's new policy could lead to patients skipping treatment out of fear that their medical expenses might not be covered. There have been discussions of consumers' rights being violated, specifically. A doctor will reportedly do all claims reviews, and before a denial is issued, patients will have the right to have their own doctor discuss the issue with the insurer's doctor. Consumers will also reportedly be able to appeal any independent reviews.
Texas Insurance Defense Attorneys
Insurance companies in Texas will need effective legal representation as the policy goes into effect and patients challenge denied claims. The Brownsville insurance defense attorneys of Colvin, Saenz, Rodriguez & Kennamer, L.L.P. have successfully defended a number of major insurance companies in Texas against a broad range of claims. Contact us today to find out more.
Resource:
houstonchronicle.com/news/houston-texas/houston/article/blue-cross-insurance-texas-emergency-room-ER-deny-13133778.php