Uber Driver Class Action Certified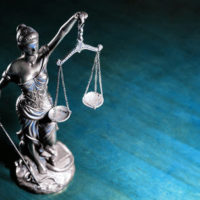 Approximately 160,000 Uber drivers have banded together and filed a class action lawsuit against the innovative transportation company alleging that they are employees of Uber, not simply independent contractors. If the drivers are successful, it would place a major financial burden on the burgeoning company due to the regulatory and financial implications of employing thousands of drivers across the United States. A federal judge in California recently certified a class of these drivers in a lawsuit.

Why Employee Designation Matters
When a worker is hired as an independent contractor, they can be paid less than minimum wage, receive no benefits such as health insurance, and there is no responsibility for the company to incur the costs while the worker is on the job (e.g., fuel costs and maintenance costs for an Uber driver). On the other hand, if a worker is hired as an employee, the company incurs overhead expenses and must pay overtime, workers' compensation and other fringe benefits.
Outcome of Case Could Have Far Reaching Implications
If the Uber drivers prevail, it would not only impact Uber's ability to continue growing as a viable transportation company, but it would affect businesses that rely largely on independent contractors.

Uber Drivers Share Striking Similarities to Independent Contractors
The fact that the class action lawsuit was certified by a federal judge is somewhat surprising given the evidence pointing towards these drivers working as independent contractors. Consider the fact that:
Uber has no control over the work schedules of the drivers. An Uber driver can work during the day, during the evening, on the weekends, or just a few days a week. The lack of control over a worker's schedule is a major factor when analyzing a worker's independent contractor status.
Uber does not supply the vehicles used by drivers.
Uber has no control over the ability of its drivers to work for other companies. This means an Uber driver can also be a Lyft driver (i.e. Lyft is a competitor of Uber).
Uber drivers signed contracts expressly stating they were independent contractors. Despite the existence of written contracts, the federal judge reasoned that there was insufficient evidence to show that the drivers "preferred" to be independent contractors and the drivers may have lacked the capacity to understand the gravity of the decision.
The federal judge appears to have certified the class based on a single issue (i.e. driver employment status) without requiring the class to produce evidence of harm. This is quite troubling since the Supreme Court of the United States rejected this form of simplistic analysis for class certification in Wal-Mart Stores, Inc. v. Dukes, 131 S. Ct. 2541 (2011).
Whether the Uber drivers involved in this case will prevail in court is an open question. But the evidence appears to be overwhelming that they were in fact independent contractors. We will have to wait and see what the outcome is in this important case.

Contact Our South Texas Litigation Attorneys Today
If your company is being sued by employees, or a plaintiff alleging harm, you need experienced defense counsel to represent you in court. The South Texas law firm of Colvin, Chaney, Saenz & Rodriguez, L.L.P. is here to help. Our firm maintains a robust and experienced group of litigators who can handle a variety of complex legal issues. Contact our office today to learn more.
Resources:
slate.com/blogs/moneybox/2015/11/18/the_9th_circuit_just_dealt_uber_another_blow_in_its_class_action_driver.html
casebriefs.com/blog/law/civil-procedure/civil-procedure-keyed-to-yeazell/personal-jurisdiction/wal-mart-stores-inc-v-dukes-2/