Defending Mesothelioma Lawsuits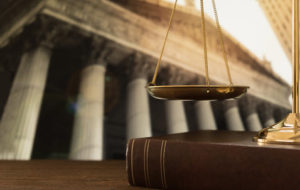 Mesothelioma from alleged asbestos exposure is a claim frequently litigated in state and federal courts.  Plaintiff lawsuits routinely claim that they were diagnosed with mesothelioma after being exposed to asbestos dust while at a workplace or job site, even if the exposure was brief or in low doses. Many large railroad companies are subjected to mesothelioma litigation due to the Federal Employers Liability Act (FELA), a federal law promulgated for railroad employees to seek civil redress if they sustain an alleged harm while working for a railroad, or from past work for a railroad.
There are important defenses that can be raised to refute the allegation that the plaintiff's mesothelioma was directly caused by asbestos exposure in the workplace.
Genetics – Inherited Cancer Syndromes Can Cause Mesothelioma Even Without Asbestos Exposure
If a plaintiff claims that their mesothelioma diagnosis was spontaneous (i.e. idiopathic) or resulted from low or infrequent exposure to asbestos, genetics may explain the diagnosis.
Extensive research has been done substantiating a genetic basis for developing mesothelioma. For example, in 2010, BAP1 was recognized as a germline genetic mutation creating an autosomal dominant cancer syndrome. This BAP1 mutation has been found in individuals who were never exposed to asbestos but developed mesothelioma.
TP53/Li-Fraumeni is another genetic mutation that can cause a person to suddenly develop mesothelioma. This is a germline mutation in the TP53 gene which controls cell growth and division. A stunning fifty percent of individuals who carry the TP53 genetic mutation later developed cancer.
This is important because the Restatement (Second) of Torts established that causation in a civil lawsuit may be rebutted "if the harm would have been sustained even if the actor had not been negligent."
How to Get the Records Necessary to Make a Genetic Argument
There are various methods of genetic testing that could be conducted to determine a plaintiff's genetic make-up. These tests include cytogenetic testing and biochemical testing. Of course, no skilled plaintiff's lawyer is going to hand over their client for genetic testing. It is quite likely that the necessary testing of a plaintiff's blood or tissue will require a court order. Drawing blood is minimally invasive, but a plaintiff will probably argue that it is extremely invasive and unduly burdensome. There is precedent for a defendant to file a motion with a court asking for blood testing. For example, the First District Appellate Court in Illinois affirmed a trial court's order for a part to under a physical examination and blood test in a civil lawsuit involving allegations of intentional infliction of emotional distress, negligence, fraud/concealment and intentional misrepresentation.
Preparing the Necessary Basis to Present the Genetic Defense
Your defense team should be ready and able to make the case that a plaintiff's mesothelioma was not proximately caused by erratic or low doses of asbestos exposure. To properly present this defense, your legal team should retain the services of a medical expert able to testify in court that the dose of asbestos exposure calculated by an expert hygienist was insufficient to increase materially the risk of mesothelioma and in fact was not the cause of the plaintiff's mesothelioma.
South Texas Defense Lawyers
The lawyers at Colvin, Chaney, Saenz & Rodriguez, L.L.P., are in trial often. We represent clients in the most serious cases under the most difficult of circumstances, including complex mesothelioma lawsuits. Our South Texas litigation attorneys serve clients in Brownsville, Edinburg and throughout the Rio Grande Valley. Contact our office today.
Resource:
cookcountyrecord.com/stories/510579532-panel-oks-judge-s-order-requiring-man-to-undergo-exam-in-case-alleging-he-gave-std-to-date